Company AUDITIONS are held at the ADF Scripps Studios on Aug. 17th @ 6:30pm – 8pm. I'm in search for dancers with a strong modern dance background. Headshot and Resume is required at the audition. Please email dancektc@gmail.com to confirm attendance.
(click image to in large)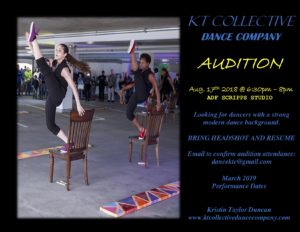 ---
It is exciting to announce that "Suddenly I See" has been selected for the NC Dance Festival 2018 – 2019 season. This September I will join fellow dancers and choreographers in Asheville, NC.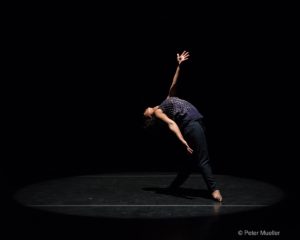 ---
I would like to thank you everyone that came out to support KTC this season for "the time is now". It's an honor to have the presence of those that have motivated, inspired and supported the company's growth and potential. We are beyond grateful.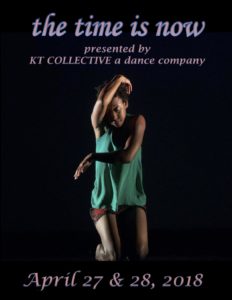 "The time is now", 
is an evening of dance that tackles the anxieties of life, 
embraces the light of motherhood and breathes through the joy of movement.
The Fruit
305 S. Dillard St. 
Duham, NC 27707
_________________________________________________________________________