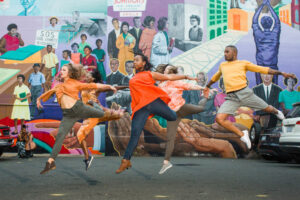 I am beyond grateful for this fabulously talented group of friends for this historical opportunity to create and present work for the Durham Civil Rights Mural, "Continuing to Tell". 
Creating a work on most days in complete silence or with "Kristin sounds", rolling on the ground in parking lots, orchestrating at least 4 costume changes including shoes and then to hear the music for the first time once the performance begins. What a process, what a night, what a memory! Thank you KT COLLECTIVE. 
Look forward to KT COLLECTIVE presenting "Continuing to Tell" in the near future. Excerpt to "Continuing to Tell"
Mark your calendars for #ddiArtAbout#thirdfridaydurham OCT 18 2019 | 5-8 PM | the parking lot by @durham_arts… 'Continuing to Tell, a performance event' … inspired by the Durham Civil Rights Mural by @bmillerholmes & amazing #durhamnc artists … from 5-7 PM help chalk-color-in a ground mural by @seewhydesigns that will set the stage for a 7 PM live music and dance performance by @shanatucker and @ktcollective! 💗 big thanks to @downtowndurham and @danceprojectinc for helping making it happen!! 💗 ✨ keep art as a lifestyle, y'all!! ✨ 💗 #processphotos with @zoelitakerphotography 💗
---
KT COLLECTIVE Dance Company joins HELEN SIMONEAU DANSE for the company's 10th Anniversary Season, MOVING LANDMARKS. 
CONNECT. CREATE. GROW.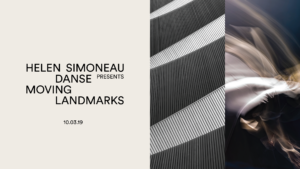 An evening of dance works by former and current company members featuring choreography by Kayla Farrish, Marielis Garcia, Kristin Taylor Duncan and an excerpt of Helen Simoneau's newest work DARLING.
Presented in collaboration with Incendiary Brewing Company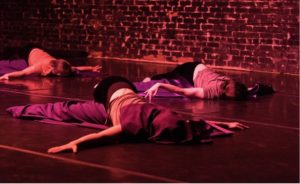 Thursday, Oct 3, 2019                                      
8:30pm – 9:30pm                                                
FREE – Winston-Salem, NC  
Bailey Power Plant Coal Pit
Outside of Incendiary Brewery 
Innovation Quarter
---