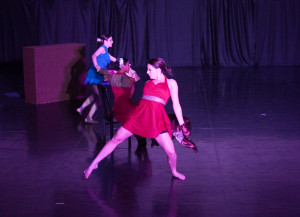 KT COLLECTIVE is a project based dance company in Durham, North Carolina. Founded by Kristin Taylor in 2012, the company produces works that stem from modern, contemporary and jazz techniques. Works are often inspired my sculptures, paintings, and life experiences.  The company had its first performance at the North Carolina Museum of Art in Raleigh, NC. The work " Not Myself" was commissioned by the museum in response to two artists from the 30 Americans Exhibit, (Xaviera Simmons and Purvis Young).
Ms. Taylor was soon granted the Ella Fountain Pratt Emerging Artists Grant in the fall of 2012 to production her first show. KTC has performed in the first annual Triangle Dance Project Concert and recently KTC collaborated with nosi DANCE theatre to present a new work "Kindly Rooted".
Collaborators and company members of KT COLLECTIVE include Allison Daniels Gordon, Lindsay Leonard, Courtney Muir Owen, Sheldon Mba, Nicolette Miller, Alexia Pliskow, Kayla Speed, Aya Wallace. 
Music collaborators include Dave Parent and Shana Tucker.
---
Artistic Director Bio. . . . . . .
Kristin Taylor is a native of Durham, NC. She is a BFA graduate of the UNC School of the Arts.  Ms. Taylor has trained at Jacobs Pillow, and on scholarship at the Lou Conte Dance Studios in Chicago. While based in New York, she apprenticed with Urban Bush Women, and worked with choreographers Nathan Trice, Bridget Moore, Christal Brown and Sidra Bell. Kristin has performed with Andrea Woods, Mexico City-based Tania Perez-Salas Compania de Danza, Juel Lane, Gaspard Louis, Nnenna Freelon and Kariamu Welsh in the Clothesline Muse, nosi DANCE theatre and created and performed works for Yuxtadanza Compania de Danza of Venezuela.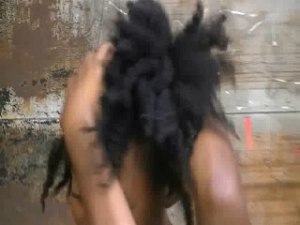 Ms. Taylor is a proud recipient of the 2012 Ella Fountain Pratt Emerging Artist Grant to produce a concert of her latest works with her company KT COLLECTIVE  and a collaborative project Kindly Rooted Dance. In 2013 Kristin performed with Helen Simoneau of Helen Simoneau Danse for the DANCE X Tour traveling to Montreal, Tokyo and Busan, South Korea. Recently she has been commissioned to develop solo work "Suddenly I See" by Helen Simoneau, collaborating with cellist and vocalist Shana Tucker. 
Currently, she is the Dance Educator at Riverside High School, as well as teaching with Encore Academy of Dance and the Ballet School of Chapel Hill along with working with Stephanie Leathers and developing the KT COLLECTIVE master class series.