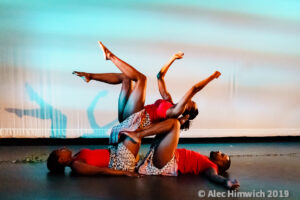 KT COLLECTIVE is a project based dance company in Durham, North Carolina. Founded by Kristin Taylor Duncan in 2012, the company produces works that stem from modern, contemporary and jazz techniques. Works are often inspired my sculptures, paintings, and life experiences.  The company had its first performance at the North Carolina Museum of Art in Raleigh, NC. The work " Not Myself" was commissioned by the museum in response to two artists from the 30 Americans Exhibit, (Xaviera Simmons and Purvis Young).
Mrs. Taylor Duncan was soon granted the Ella Fountain Pratt Emerging Artists Grant in the fall of 2012 to production her first show. KTC has performed in the first annual Triangle Dance Project Showcase, Durham and Raleigh Artwalks, NC Dance Festival, with the Nasher Musuem at Duke University, in the 2019 Kwanzaa Celebration and in the Ernie Barnes Tribute hosted by the NC Museum of History. 
Collaborators and company members of KT COLLECTIVE include Jasmine Powell, Briana Cooper, Kim Hall, Darian Moore and Megan Ross. 
Music collaborators include Dave Parent, Shana Tucker, Michael Wall. 
---
The Artistic Director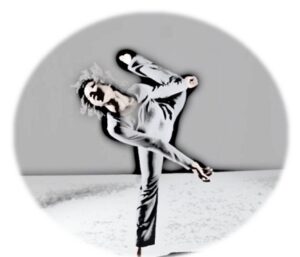 Kristin Taylor Duncan is a native of Durham, NC. She is a BFA graduate of the UNC School of the Arts.  Mrs. Duncan has trained at Jacobs Pillow, and on scholarship at the Lou Conte Dance Studios in Chicago. In New York, she apprenticed with Urban Bush Women, and worked with choreographers Nathan Trice, Bridget Moore, Christal Brown and Sidra Bell.  Kristin has performed with Kariamu Welsh and Nnenna Freelon in the Clotheline Muse, cellist and vocalist Shana Tucker, Andrea Woods Valdez, Helen Simoneau, Mexico City-based Tania Perez-Salas Compania de Danza, Juel Lane, Gaspard Louis, nosi DANCE theatre, as well as created and performed works with Yuxtadanza Compania de Danza of Venezuela.
In 2013 Kristin performed with Helen Simoneau for the DANCE X Tour traveling to Montreal, Tokyo and Busan, South Korea. She has taught in UNCSA's preparatory program, for the Festival of North Carolina Dance, Slippery Rock and also as a guest teacher at Enloe High School (Raleigh, NC), Durham School of the Arts and Tri-Cities Performing Arts School in Atlanta, GA.
For two seasons Kristin joined the Community Choral Project at UNC Chapel Hill as the High School choreographer. She as also worked with the Glenwood Elementary award winning 5TH grade Show Choir. Kristin has choreographed works for the elementary students participating in Evening of Entertainment presented by Durham Public Schools performed at the Durham Performing Arts Center.
Mrs. Duncan is a proud recipient of the Ella Fountain Pratt Emerging Artist Grant producing her first concert for KT COLLECTIVE. Since the founding days of KT COLLECTIVE, she has been commissioned to create works by Helen Simoneau, NC Museum of Art, the Nasher Museum, NC Museum of History and Myra Weiss of Proxemic Media.  Most recently Kristin has performed a solo work choreographed by Jasmine Powell. Ms. Powell also invited Kristin to perform in the "Problem PSA" by music vocalist Kwanza Jones.
Currently, she is the Dance Educator at Riverside High School, Encore Academy of Dance, Ballet School of Chapel Hill and Walltown Children's Theatre. Kristin is excited to create and restage works for KT COLLECTIVE's October 2019 season.
THE COMPANY
Jasmine Powell is a dance artist of the community from Hillsborough, NC.  Locally trained, her performance career began with Durham's Collage Dance Company, then moved to join Dance Diaspora, and Philadanco where she studied, performed and choreographed original work. She continued exploring art and its meaning with a B.A. from Oberlin College, and M.F.A. from Hollins University in collaboration with the American Dance Festival, and Frankfurt University for Music and Performing Arts.  Jasmine enjoys the pleasure of having performed original work by Dianne McIntyre, Milton Myers, Ronald K. Brown, KT Niehoff, and more. As an artist surrounding herself with the creation of visual, and choreographic art, Jasmine does not exclude the art of nature, culture, teaching, learning, and listening. Currently, she is on the Performing Arts faculty at Cary Academy where she brings cultural history into the dance curriculum with multiple forms. She is currently a dancer with KT COLLECTIVE, as well as COMPANY, and creates her own aesthetic choreography locally and regionally with performances and workshops. As research inquiries fuel her passions, Jasmine is thankful to have learned the value in exploring the organic movement of the body's personal story and is investigating genre-crossing dance as the inquiry to how opposite embodied features reside in each other.
---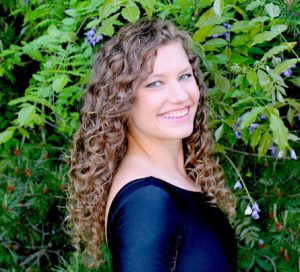 Brianna Cooper graduated magna cum laude with a BFA in Dance Performance from East Carolina University. During her time at ECU she performed in several faculty works, student choreographed shows, at multiple ACDFA events, and with guest artists including Dayton Contemporary Dance Company and Madeline Reber. During her time at ECU and after graduating in 2011, she continued her training at the American Dance Festival. For two years she had the privilege to perform and work with La Bella Vita Arts based in Livorno, Italy. Currently, she performs and collaborates with North Carolina based dance companies and artists including Code f.a.d. Company, Natalie Marrone & The Dance Cure, Masha Maddux, and KT COLLECTIVE.
Brianna also has a passion for educating young dancers. In addition to teaching and doing freelance choreography for private studios throughout the region, she is the Jazz and Contemporary Company Director at Destiny Dance Institute and Co-Director of The Campaneria Ballet School Dance Ensemble. She has worked with undergraduate students as a guest instructor at The Tuscan Summer Dance Intensive and Duke University. When she is not dancing, Brianna works in group fitness and as a certified Pilates Instructor. She holds certifications from the American Council on Exercise as a Group Fitness Instructor and Personal Trainer.
---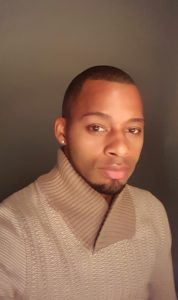 Darian M. Moore was born in Durham, NC where he spent his time as child and young teen. He attended southern Durham High school and completed his diploma in the spring of May 2002 with a focus in dance, music and theater performance. In the summer June/July of 2002 Darian received a full scholarship to ADF (American Dance Festival) at Duke University where he studied various dance techniques: modern, Jazz, Ballet, African also Hip-Hop. During his time spent at ADF Darian was privileged with the opportunity of working with several artists/choreographers such as Andrea Woods, Chuck Davis, Donna Fey and many more.
After completing the 6 week intensive program, Darian headed north to Philadelphia, PA where he began his undergrad studies in Dance at The University of the Arts. While serving his 4 years at UArts Darian took it upon himself to further his studies in all forms of dance. Darian had the opportunity to work with many professionals/instructors from all over the world such as Christopher Huggins, Brian Sanders, Curt Haworth and so many more. He later completed his degree at UArts with a Bachelor's in Dance Performance and Education in the summer of May 2006.
In Darian's post undergrad career he went off into the dance world to work with several companies and artist independently. Throughout his journey he was fortunate to work with such artist as Zane Booker (2007-2008), Contempra Dance Theater Company of Philadelphia, PA (2007). As the years progressed Darian developed his own style of movement which infused a combination of lyrical jazz, modern, African with an urban flair.
In the spring of April 2008 Darian relocated to the Washington, DC area where he carried his dance career dancing part time. There he performed as guest artist with DC Contemporary Dance Theater (2011-2013). With DC Contemporary, Darian was able to embrace all styles and genres of dance. Today, Darian has taught and danced all along the eastern coast of the states and continues to gain new influences with his own movement and artistry.
---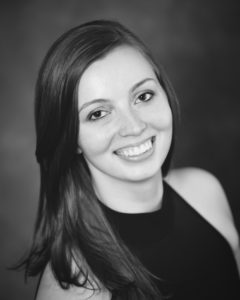 Megan Ross grew up in Birmingham, Alabama where she studied ballet and modern dance at the Alabama School of Fine Arts (ASFA) under the direction of David Keener. During her time at ASFA Megan received the "Dance Achievement Award" (2013) and performed works by Teri Weksler, Germaul Barnes, and Lisa Thomas. She then earned her B.A. Magna Cum Laude in Dance Performance and French & Francophone Studies from Muhlenberg College in Allentown, PA. While at Muhlenberg, Megan presented choreography at American College Dance Association and performed works by Randall Anthony Smith, Teresa VanDenend Sorge, and Jeffrey Peterson. Since graduating, Megan has shown her own choreography at the Richmond Dance Festival, danceSPARK, Loose Leaves Showcase, and PROMPTS; founded Durham Dance Lab, a collaborative dance series for professional dancers; and performed in Tobacco Road Dance Productions. She is currently the Studio Manager and a Dance Instructor at Barriskill Dance Theatre School. Megan is excited to be joining the KT Collective Dance Company for her first season!